Justin being Justin
Justin being Justin
I have imported this, Justin being Justin, over from our YoureOn.net site (http://YoureOn.net), its original home, since Laughshop is more the site for the funny stuff and YoureOn tends to be a little more serious in nature. This is the black and white version.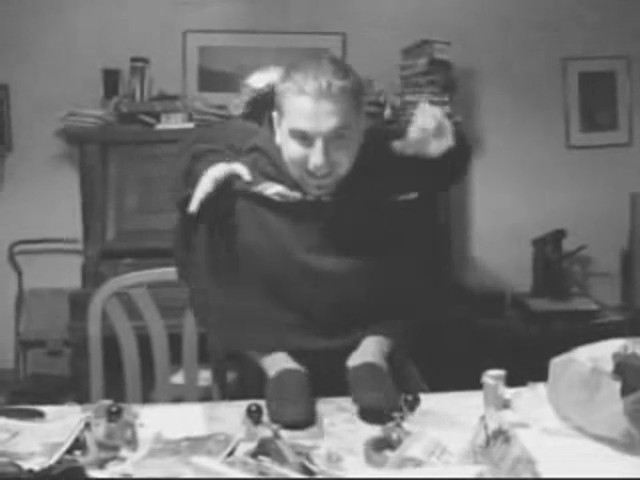 Plus I didn't want to upload it a second time wasting web storage space. Anyway, this we as part of Claranormal filmed back in 2008 when Justin was visiting us in Claremont. There is also a black and white olde tyme verision that we import as well later. Justin's family for all intents and purposes, with a great heart and a wonderful sense of humor. He is currently working as a paramedic out in Los Angeles, and they even let him drive sometimes. I have seen him drive, it is scary! Anyway, enjoy!
And this is the color version of Justin being Justin.
Follow us!
For more good stuff follow us on Facebook and Friendslr and Twitter for new stuff nearly every day! Or, right here on Laughshop.com, or course. However, we're so old we even have a MySpace page!
Visit Bucky's Amazon store front!
(Visited 5 times, 1 visits today)